24.06.12
25 Facts about Dublin Pubs
J'ai récemment découvert un lien bien sympa sur les pubs de Dublin.
L'humour Irlandais n'étant pas le même une fois traduit, je vous laisse utiliser Google Translation si vous n'êtes pas amis avec la langue de Shakespeare ! :)
Le lien vers les 25 faits amusants est là => 25 Facts about Dublin Pubs | Publin.ie
Mes préférés sont les suivants :
1. Dublin has exactly 666 licensed pubs. Seems extra sinful now.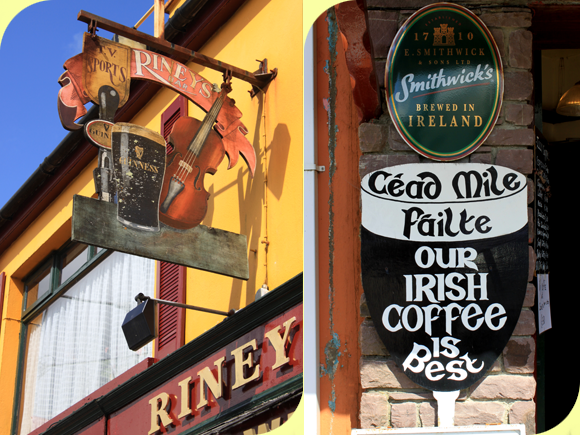 4. "Good puzzle would be cross Dublin without passing a pub,". Said by Leopold Bloom, a character in James Joyce's 'Ulysses'. Well, turns out it is possible. Rory McCann, a software developer developed an algorithm to plot a route from one canal to another without hitting a pub.
5. The Brazen Head boasts that it is Ireland's oldest pub, dating all the way back to a coach house on the site in 1198. We think it's far more likely the site of sailors and scholars getting pissed up with a few cans beside the river, a tradition that lives on to this day.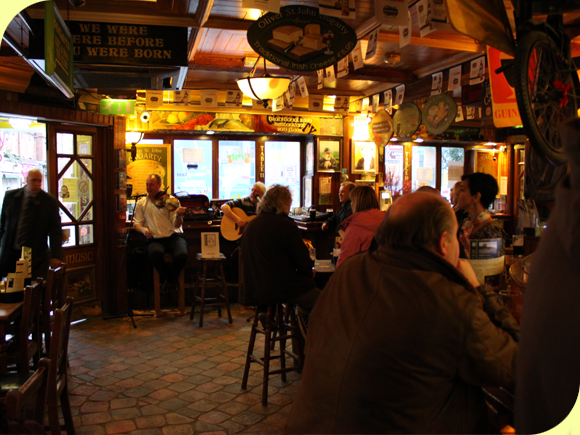 7. Kavanagh's pub in Glasnevin (also known as the Gravediggers) has been run by the same family since 1833. The pub gains its knickname from its proximity to the famous Glasnevin graveyard, where the gravediggers used to knock on the back wall of the pub to ask for a pint. They'd then be served through the railings linking the pub and the graveyard.
10. Although pubs are not allowed to sell alcohol on good friday, there are certain licenses that allow some establishments to sell alcohol. Here are a few ways to buy a drink on good friday
1) Take a flight or a ferry,
2) Go to a greyhound or horse race meeting.
3) Go to the theatre. Bars with a theatre license are allowed to sell booze on this day.
4) Go to a hotel. So long as they serve you food, they can sell you booze. They might just throw some mouldy sandwiches at you to get away with it.
5) Join the military. Barracks are allowed to sell alcohol.
6) Go to a rugby match. What could be more thrilling than seeing Gustonians C team vs Old Horse C Team battle it out with some legally sold liquor.
7) Buy an intercity train ticket. Pubs in train stations can sell alcohol. Think of your one way ticket to Drogheda as the entrance fee.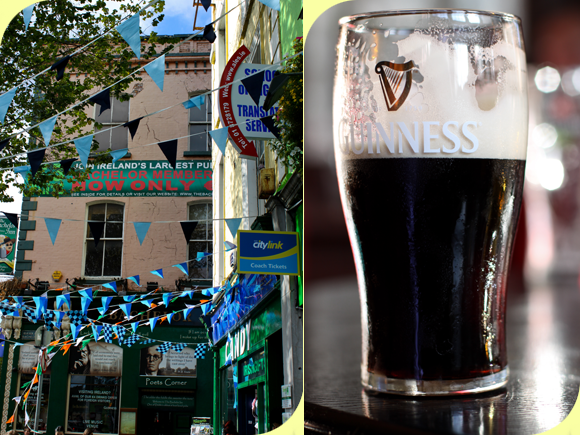 12. Although the Dawson Lounge on Dawson street is considered the smallest pub in Dublin, it does have a semantic rival. Lotts Cafe bar has a snug that they consider "The smallest 'bar' in Dublin". Who gets in the guide books then?
15. Gin fan? The Gin Palace on Abbey street has the biggest selection of gin in Dublin. They have 59 different types of gin in stock at all times……and some tonic too.
16. Dublin has one pub for every 1906 people (was 700 in 1924), most of whom cram in on Paddy's day. Republicans usually round that number up by 10 though for national pride symmetry.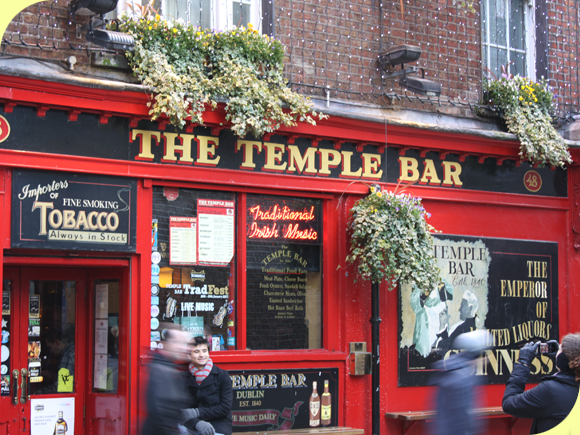 19. As of 2006, Dublin's longest serving barman was Joe Casey, who worked/works at the Windjammer on Townsend street and has worked there since 1954. We called to see if Joe was still tending bar, but nobody picked up.
20. Who has the largest selection of whiskey in Dublin? For our money it has to be The Temple Bar. Honorable mentions to the Palace and Bowes Lounge.
22. The cheapest pint of Guinness in the city is in Dicey Reilly's Garden on Tuesday nights at €2.00. You'd do well to find better than that.
23. The Hole in the Wall on Blackhorse Avenue is generally regarded as the longest pub in Dublin. It's not a freak of architecture or anything, it's just the longest one we've got.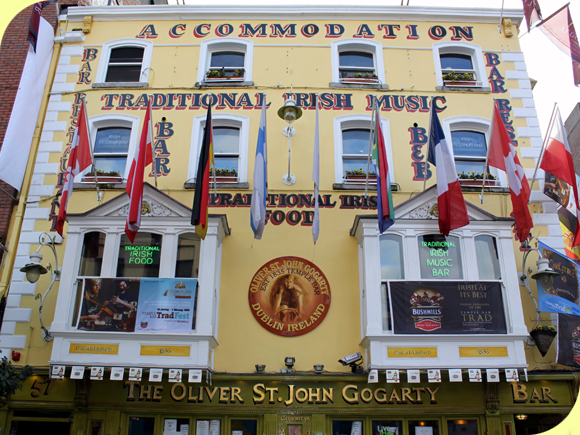 24. Johnny Foxes in the Dublin mountains is generally regarded as the highest pub in Ireland, but they've had some competition. Pubs in Kerry, Roundwood, and Derry have all laid claim to the title. The pub in Derry is struck off because it it not in the 'state of Ireland'. The pub in Kerry haven't pursued the claim as much as Johnny Foxes and aren't open all day, every day. So they might be higher, but just aren't bothered advertising it. The pub in roundwood make their claim as the highest pub in the 'highest village'. Now, that's a bit pedantic. We're not convinced that Johnny's is definitely the highest, but they certainly have a strong claim. Let the battle rage on.
25. 114 hours and 20 minutes. That's how long it took Dave Browne to break the Guinness world record for longest continuous guitar playing session in The Temple Bar pub. He played 1,372 songs in total, and if he's anything like other Dublin cover musicians, at least 200 of those were 'Galway Girl'.
The 26th unofficial fact is that Publin lists over 200 pubs and over 500 drinks specials. Enjoy and tell your friends!
Commentaires sur 25 Facts about Dublin Pubs