27.08.11
Road trip around Dingle - Kerry
Aujourd'hui je vous emmène dans un endroit vert, un endroit peuplé de moutons et de vaches, un endroit où le gaélique est encore plus présent que l'anglais.. Je vous emmène au point le plus culminant de l'ouest de l'Irlande, où les derniers bouts de terres craquelés par le temps se jettent dans l'océan : je vous emmène dans le Kerry !
Kerry est une destination de choix si vous décidez de passer vos prochaines vacances en Irlande. Prévoyez au moins 2 jours complets pour faire le Ring of Kerry et le tour de la péninsule de Dingle. L'une des villes les plus vibrantes de Kerry est Killarney, à 4h de route de Dublin (n'oubliez pas les CDs pour la route).
Vous pouvez vous y rendre en train ou en bus (plus économique), mais la location d'une voiture est recommandée pour aller vadrouiller dans les recoins du sud d'ouest de l'Irlande. Cependant, de nombreux bus tour vous sont proposés pour visiter cette magnifique région.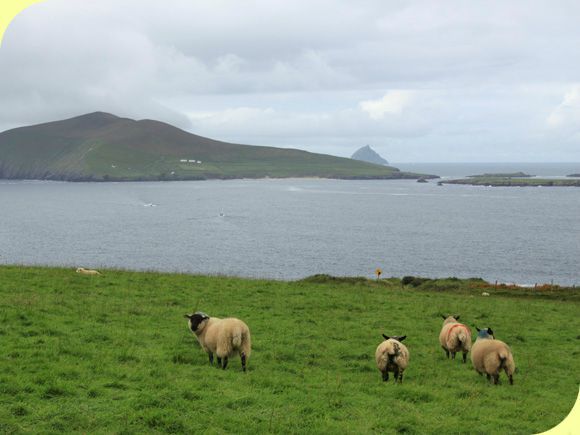 Mes p'tits tips pour cette destination :
- visite de Killarney, Dingle, Sneem, Adare.
- faire le Ring of Kerry en n'hésitant pas à s'arrêter à droite à gauche pour profiter des paysages splendides ! (à noter qu'un parcours cyclable existe pour les mordus du vélo !)
- s'arrêter aux Skellig Cliffs
- faire le tour de la péninsule de Dingle en passant par la R559 et en prenant les petits chemins qui vous feront découvrir des petites plages innattendues.
- diner chez Lord Baker's, le plus ancien et plus grand restaurant sur Dingle ! (ajouté à la liste des Restaurants !)
- bien recharger vos batteries d'appareil photo et prévoir des bonnes chaussures de marche :-)
- toujours garder un appareil photo sous la main durant le voyage, les petites routes ne permettant pas de s'arrêter partout, et les moutons traversants parfois votre chemin !
Commentaires sur Road trip around Dingle - Kerry