18.03.10
Le dico de Wiwi has been updated !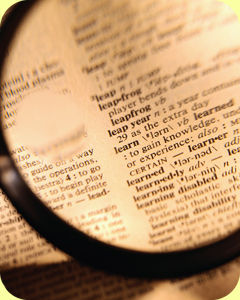 New words/expressions :
scrub = nettoyer, récurer
scrubs = blouse (vêtement de travail)
a leak = une fuite
to aim at = viser
a cannon = un canon
a scenic view = un panorama
gesture of goodwill = un geste commercial
harm pit = une aiselle ! haha !
to wipe/wipe off = essuyer/effacer
wipes = lingettes nettoyantes
registration plate = plaque d'immatriculation
to smuggle = trafiquer de la drogue ; a smuggler = un trafiquant de drogue
in heat female = femelle en chaleur
revenge is a dish best served cold = aller, il est simple celui-là, pas besoin de le traduire !
a twist (in a movie) = un renversement de situation
to cap = plafonner (une carte de crédit)
to come first/second/... = être le premier/second d'un concours, d'un jeu...
Commentaires sur Le dico de Wiwi has been updated !