09.05.08
How's the craic with Hertz ?!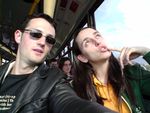 Hi everybody !
First, thanks Mat for his evaluation of the post with Marie, we're longing to hear the other result ! Well, then I would like to have a talk with you about my new job : it's fantastic ! It really is... ! The building is enormous, it's new, design, spacious... anyway, perfect ! I'd like you to see the self, it's very amazing ! And for lunch (or even we can have breakfast and diner here !), we have not less than 5 differents selfs : sandwiches, salads, vegetables, day's meal, hamburger's meal. Besides, we can make our fruit salad, and take capuccino, donuts, muffins, sweets, smoothies... and you know what's very strange ? I not even took any smoothies at the moment ! On monday, I will work on it...
Then, we each have our personal office, it's great ! We also have free access to internet, gym courses, language lessons, ATM (cash point), and a lot of "living rooms", with coffee machine (22cts the capuccino !!!!) and tv...it's grand, isn't it ?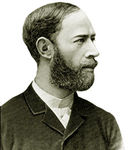 And the best for the end : of course, as part of the Hertz's staff, we have a great discount on our rental prices ! (but, unfortunately, I'm too young to rent a car in Ireland...thus, I've to pay some young driver surcharges...).
So, it's a good opportunity for me to work again my spanish, while taking some free spanish lessons !
Basically, I love my new job for sure !
By the way, I took my firsts calls today, it was very funny... my "trainer" laughed a lot ! As I said you before, the atmosphere here is very positive and very good.
See you later evrybody !
And give me some piece of news from France !
Commentaires sur How's the craic with Hertz ?!