24.04.08
Little anecdote...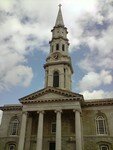 Hi everybody !
As the weather is getting better and in particular warmer, I had a walk today in the north of Dublin, because I didn't know this area. It's mostly a residential area actually, but it's pleasant and quite beautiful ! I posted to you some pictures I took. And while I was taking a photo of a Church, an old man began to talk with me about this church. Thus, I know that this church has been made in the 19th century, and that near this church there is the Grand Canal, where the swans like to go with their youngs, and that the grand-grand father of the man was a captain here in Dublin, ...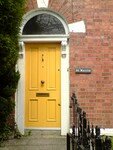 one second : what's the link with the church ? Well, as you can see, he began to tell me his life, his holydays in France, in Avignon (by the way, for him, "Sur le pont d'Avignon", it is THE French song ! lol) and so on...
Anyway, as the time went by, he invited me to take a beer in a pub at the corner. It was really a pleasant moment, talking with an old irish guy, who knows so many things ! He taught to me some words in Gaelic, like "babe ock" which means "babies" (the "ock" means "little, young"), and others words I can't remember now... wow, I really enjoyed this day !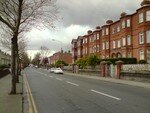 Except when I left the old man, with a "Dieu gets !" (which means "God look after you !"), the rain started to fall... again... it was so a shame because I wanted to have my lunch at the Phoenix park... But, as I begin to understand the Irish weather, I even went to the park, and like I expected, a short while later, the sun was shining again, and I enjoyed my lunch in front of the Wellington Monument ! Then, I had a think at my interview for tomorrow, before went back to my place passing by through the city center... and that's it ! Now I have to training myself again for tomorrow, so, see you !
Commentaires sur Little anecdote...